Meeting with journalists from Finland
The chairman of the Odesa regional organization of the Ukrainian Red Cross Society told the Finnish "Helsingin Sanomat" about our work and regional problems.
Yevgeniy Zharikov stressed that Ukraine risks missing the sowing campaign and losing the future harvest. The Odessa authorities do everything possible to prevent this. But the support of international partners of the Red Cross is essential.
There is an active process of accumulating a reserve of provisions and basic necessities. It can play the role of a safety cushion for the civilian population in the event of an escalation of the humanitarian crisis. The entire process is being conducted in bilateral coordination with the authorities in the region.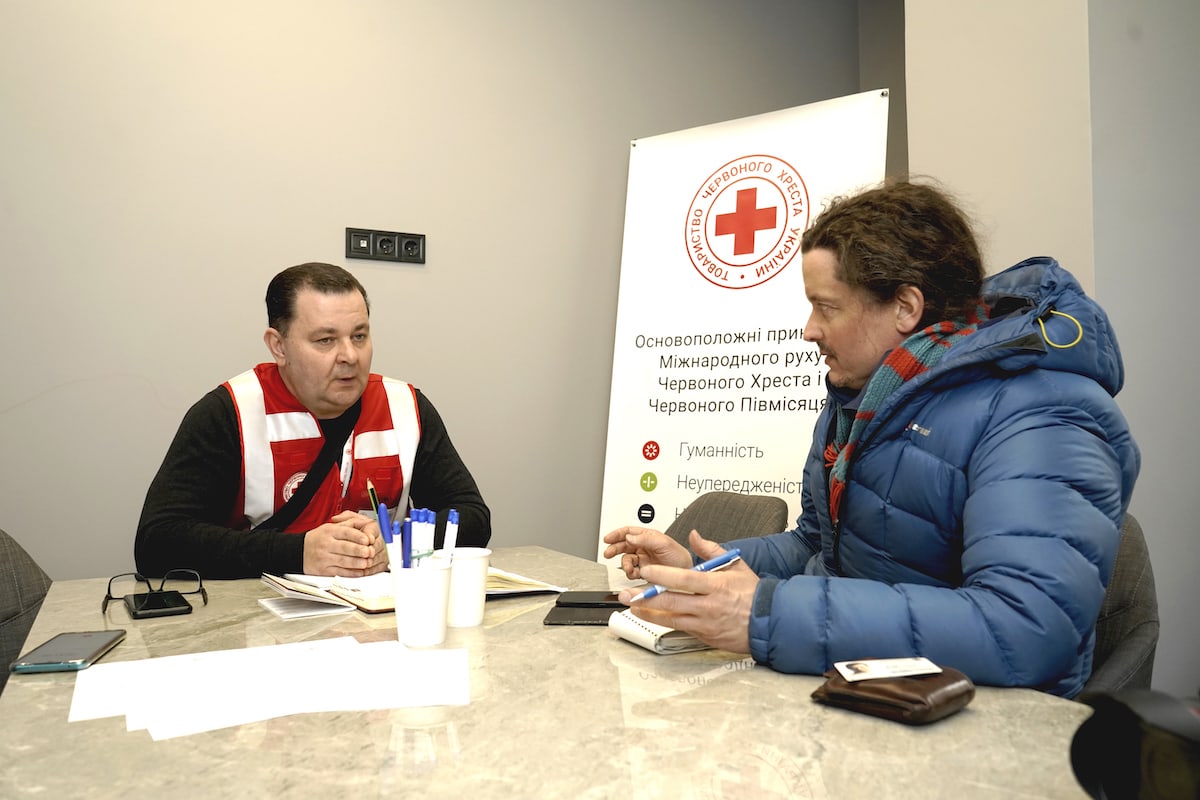 "Key needs are identified today. One of them is building a strategic stockpile. That is primarily meat, grain, bread, canned goods, and other products that can be stored for a long time. We have storage facilities and specialists with experience in fixing, organizing, and dispensing. We are open to the authorities, and we share information with them so that all this is accountable," Evgeny Zharikov explained to the journalists.
He told the Finnish guests about the office's work and other activities, such as assistance to intermally displased people, psychological support centres and different immigration needs. The more our foreign partners know about us, the more help our ordinary Ukrainians will be able to get in the time of need. That is why we are open to the media.